High Quality Custom Hinge Manufacturing Through Automation
A family-owned business since 1919, Larsen & Shaw has been a leading hinge manufacturer producing top quality Custom Hinges and Standard Continuous Hinges and architectural products as well as a wide variety of other hinges, hardware, and metal stampings.
We are known as the Hinge People® and we understand that quality, price, and logistics are all important to you. That's why we are fully integrated from engineering, building our tooling in-house, sourcing material globally, and every aspect of production including plating, electro-polishing, passivating and finishing. We have complete control over the product from start to finish and ensure that you get the best in, reliable pricing and delivery every time.
We are one of the most recognized door hinge manufacturers in North America. If it's a high-quality hinge or metal stamping you're looking for, then you've come to the right place. Contact us today to discuss your needs.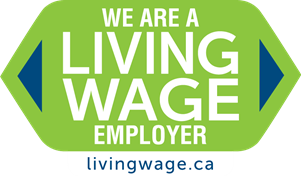 We serve OEMs and distributors in the industrial, commercial and architectural markets and produce products for:
Quality Assurance
As a hinge manufacturer, we ensure our Quality Management Systems meet the highest demands, and Larsen and Shaw maintains a current registration to ISO 9001:2015 by SAI GLOBAL.
review our iso certificate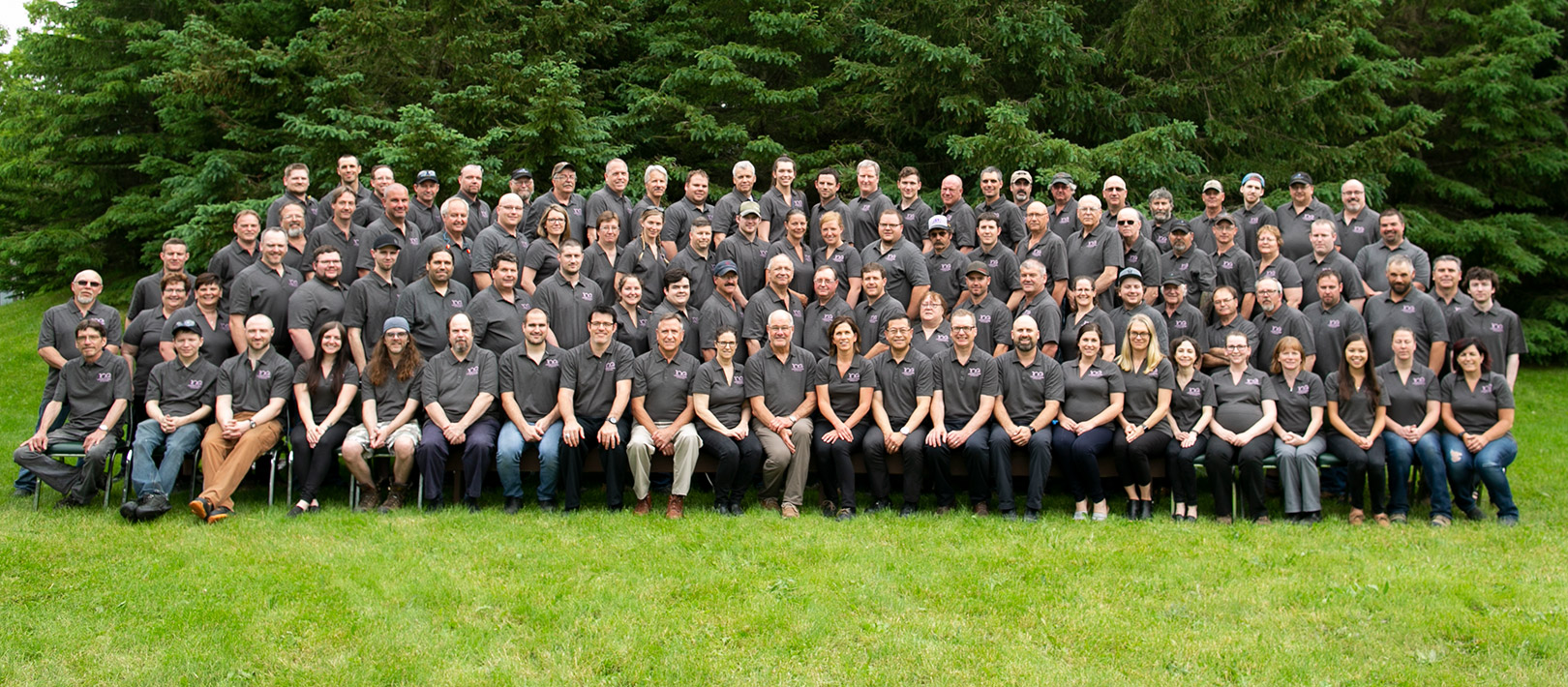 Larsen & Shaw 100th Anniversary Company Photo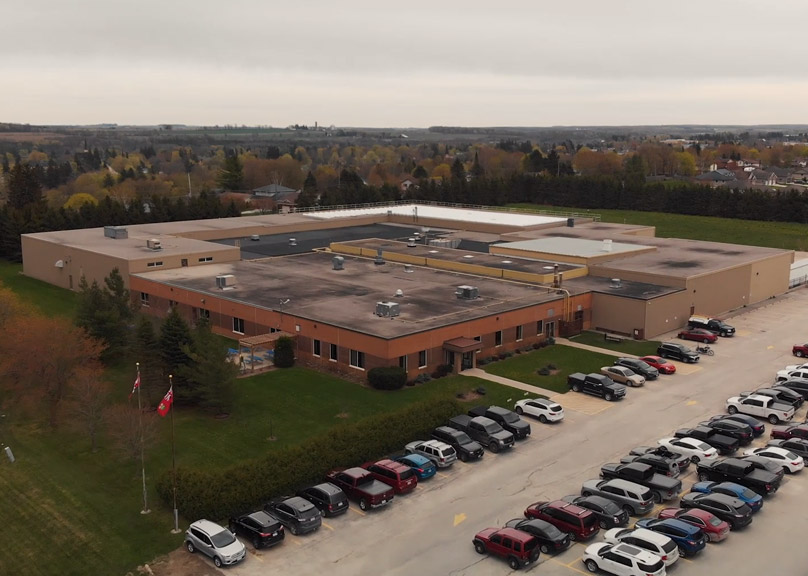 Facility
93,000 sq. ft. office and production facility, in Walkerton, Ontario employs over 90 people.
Our in-house team of engineers, supported by a fully equipped tool and die operation, utilize state-of-the-art CAD systems and plating equipment, crafting new and improved hinges and hardware products. Start-to-finish project capability designed to exceed your just-in-time marketing needs.
Our ongoing commitment to Lean Management results in consistently shorter lead-times, adding value and eliminating waste within our Value Streams.
Additionally, we are registered with Customs-Trade Partnership Against Terrorism (C-TPAT), Partners in Protection (PIP) and the Controlled Goods Program (CGP).