Custom Manufacturing for any Type of Hinge
Considering Larsen and Shaw is considered one of the most reputable and recognizable brands of rugged and durable custom hinges, it will come as no surprise that we supply hinges across a wide variety of industries. From large to small, plain steel to stainless, we have the size, configuration and hinge design to satisfy all types of hinges.
The chart below provides several examples of custom hinges we supply the market, however if you don't see what you are looking for, please contact us to discuss your hinge needs.
toolbox Hinges
| Item No. | Product | Material Gauge | Length | Width | Pin Diameter |
| --- | --- | --- | --- | --- | --- |
| 1116ED1PS | Plain Steel Custom Hinge | 0.060" | 39" | 1.50" | 0.125" |
| 1119E4PPS | Plain Steel Custom Hinge | 0.040" | 24.87" | 1.50" | 0.090" |
| 1152B10PS | Plain Steel Custom Hinge | 0.027" | 17.50" | 1" | 0.060" |
| 1152B11PS | Plain Steel Custom Hinge | 0.027" | 10.50" | 1" | 0.060" |
| 1152B12PS | Plain Steel Custom Hinge | 0.027" | 13" | 1" | 0.060" |
| 1182C26PS | Plain Steel Custom Hinge | 0.030" | 23.625" | 1.062" | 0.080" |
| 1182C72PS | Plain Steel Custom Hinge | 0.030" | 25.75" | 1.062" | 0.080" |
| 1182CC7PS | Plain Steel Custom Hinge | 0.030" | 28" | 1.062" | 0.090" |
| 1182CC8PS | Plain Steel Custom Hinge | 0.030" | 22" | 1.062" | 0.090" |
| 1182CC9PS | Plain Steel Custom Hinge | 0.030" | 20" | 1.062" | 0.090" |
| 1192C59PS | Plain Steel Custom Hinge | 0.030" | 40.50" | 1.062" | 0.080" |
| 1416E83SS | Stainless Steel Custom Hinge | 0.060" | 35" | 1.50" | 0.125" |
| 1456G49SS | Stainless Steel Custom Hinge | 0.060" | 72" | 2" | 0.187" |
| 1456G53SS | Stainless Steel Custom Hinge | 0.060" | 72" | 2" | 0.187" |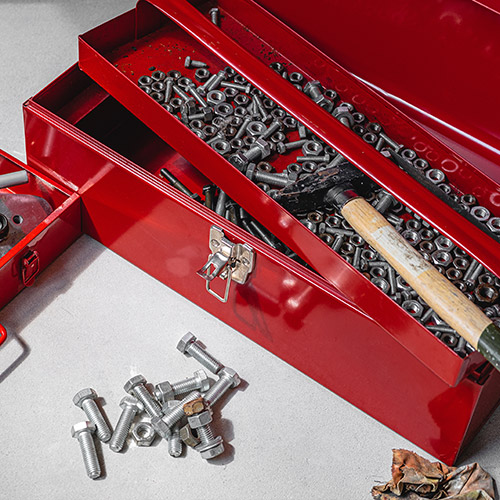 Barbecue Lid Hinges
| Item No. | Product | Material Gauge | Length | Width | Pin Diameter |
| --- | --- | --- | --- | --- | --- |
| 1418C10SS | Stainless Steel Custom Hinge | 0.050" | 20" | 1.062" | 0.125" |
| 2118024PF | Painted Finish Custom Hinge | 0.050" | 0.50" | 2.656" | 0.080" |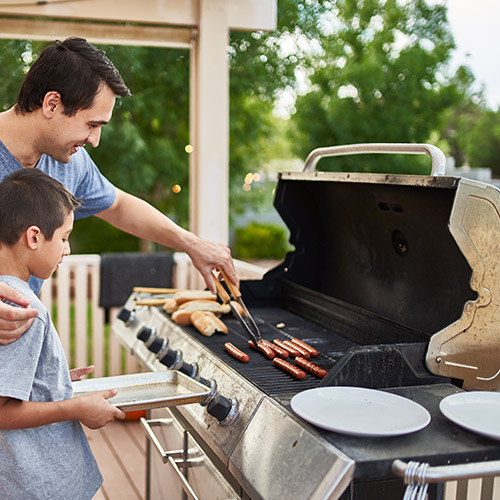 Heavy Gauge Hinges
| Item No. | Product | Material Gauge | Length | Width | Pin Diameter |
| --- | --- | --- | --- | --- | --- |
| 1111H14ZP | Zinc Plated Custom Hinge | 0.120" | 46.85" | 2.50" | 0.375" |
| 1111H16ZP | Zinc Plated Custom Hinge | 0.120" | 46.85" | 2.50" | 0.375" |
| 1211003ZP | Zinc Plated Custom Hinge | 0.120" | 51" | Uneql | 0.375" |
| 1411116SS | Stainless Steel Custom Hinge | 0.120" | 13.94" | Uneql | 0.375" |
| 1411127SS | Stainless Steel Custom Hinge | 0.120" | 84" | 6" | 0.375" |
| 1411G10SS | Stainless Steel Custom Hinge | 0.120" | 96" | 2" | 0.375" |
| 1411L74SS | Stainless Steel Custom Hinge | 0.120" | 23.38" | 4" | 0.375" |
| 1414H16SS | Stainless Steel Custom Hinge | 0.075" | 5.94" | 2.50" | 0.250" |
| 1414H17SS | Stainless Steel Custom Hinge | 0.075" | 84" | 2.50" | 0.250" |
| 1474061SS | Stainless Steel Custom Hinge | 0.075" | 19" | Uneql | 0.250" |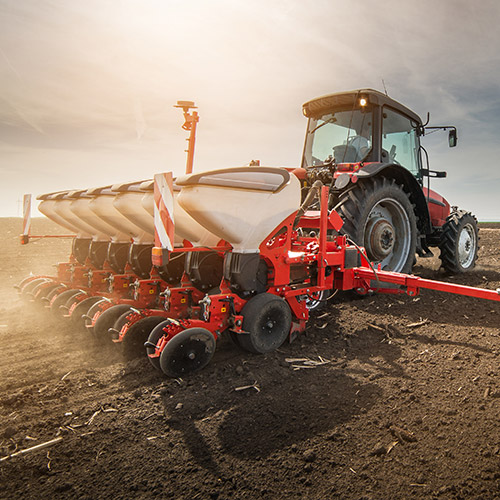 Office Laboratory Furniture & Equipment Hinges
| Item No. | Product | Material Gauge | Length | Width | Pin Diameter |
| --- | --- | --- | --- | --- | --- |
| 1116165PS | Plain Steel Custom Hinge | 0.060" | 3" | 2.50" | 0.125" |
| 1116168PS | Plain Steel Custom Leaf | 0.060" | 3" | 1.125" |   |
| 1116H57ZP | Zinc Plated Custom Hinge | 0.060" | 4" | Uneql | 0.125" |
| 1119E04EL | Electro Black Plated Continuous Hinge | 0.040" | 72" | 1.50" | 0.090" |
| 1119E04FB | Flash Brass Plated Continuous Hinge | 0.040" | 72" | 1.50" | 0.090" |
| 1119E7QEL | Electro Black Lacquer Custom Hinge | 0.040" | 45.75" | 1.50" | 0.090" |
| 1242127PF | Painted Finish Custom Hinge | 0.030" | 1.50" | Uneql | 0.060" |
| 1416245SS | Stainless Steel Custom Hinge | 0.060" | 5" | Uneql | 0.125" |
| 1416E00SS | Stainless Steel Continuous Hinge | 0.060" | 72" | 1.50" | 0.125" |
| 1418D17SS | Stainless Steel Custom Hinge | 0.050" | 5" | 1.125" | 0.125" |
| 1419D85SS | Stainless Steel Custom Hinge | 0.037" | 28.25" | 1.25" | 0.100" |
| 1426E10SS | Stainless Steel Custom Hinge | 0.060" | 38.562" | 1.50" | 0.125" |
| 2114065NP | Nickel Plated Custom Hinge | 0.075" | 2.50" | Uneql | 0.145" |
| 2218116PF | Painted Finish Custom Hinge | 0.050" | 8.80" | Uneql | 0.090" |
| 2414027SS | Stainless Steel Custom Hinge | 0.075" | 2.50" | 1.75" | 0.145" |
| 2414027VF | Stainless Steel Custom Hinge | 0.075" | 2.50" | 1.75" | 0.145" |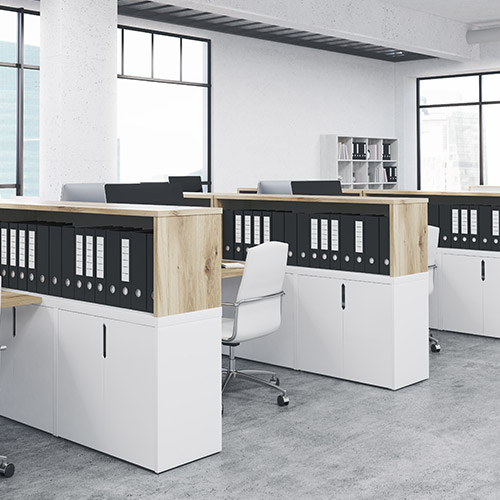 Washroom Equipment Hinges
| Item No. | Product | Material Gauge | Length | Width | Pin Diameter |
| --- | --- | --- | --- | --- | --- |
| 1416248SS | Stainless Steel Custom Hinge | 0.060" | 3" | 2.625" | 0.125" |
| 1416EC0SS | Stainless Steel Custom Hinge | 0.060" | 1.50" | 1.50" | 0.125" |
| 1416GF7SS | Stainless Steel Custom Hinge | 0.060" | 3" | 2" | 0.125" |
| 1416J39SS | Stainless Steel Custom Hinge | 0.060" | 57.50" | 3" | 0.125" |
| 1416J56SS | Stainless Steel Custom Hinge | 0.060" | 3.50" | 3" | 0.125" |
| 1416J60SS | Stainless Steel Custom Hinge | 0.060" | 54" | 3" | 0.125" |
| 1416J63SS | Stainless Steel Custom Hinge | 0.060" | 54" | 3" | 0.125" |
| 1419D00SS | Stainless Steel Continuous Hinge | 0.037" | 72" | 1.25" | 0.100" |
| 1419EH5SS | Stainless Steel Custom Hinge | 0.037" | 2" | 1.50" | 0.100" |
| 1442A21SS | Stainless Steel Custom Leaf | 0.024" | 18" | 0.36" |   |
| 1442A22SS | Stainless Steel Custom Leaf | 0.024" | 54.50" | 0.36" |   |
| 1442A24SS | Stainless Steel Custom Leaf | 0.024" | 9" |   |   |
| 1442A25SS | Stainless Steel Custom Leaf | 0.024" | 15" | 0.36" |   |
| 1442A26SS | Stainless Steel Custom Hinge | 0.024" | 10.50" | 0.72" | 0.060" |
| 1442A28SS | Stainless Steel Custom Leaf | 0.024" | 30" | 0.36" |   |
| 1442A30SS | Stainless Steel Custom Leaf | 0.024" | 55.5" | 0.36" |   |
| 1442A33SS | Stainless Steel Custom Hinge | 0.024" | 15" | 0.72" | 0.060" |
| 1442A35SS | Stainless Steel Custom Leaf | 0.024" | 55" | 0.36" |   |
| 1442A36SS | Stainless Steel Custom Leaf | 0.024" | 10" | 0.36" |   |
| 1442A37SS | Stainless Steel Custom Leaf | 0.024" | 71.50" | 0.36" |   |
| 1442A39SS | Stainless Steel Custom Leaf | 0.024" | 16" | 0.36" |   |
| 1442A42SS | Stainless Steel Custom Leaf | 0.024" | 10.25" | 0.36" |   |
| 1442B00SS | Stainless Steel Continuous Hinge | 0.030" | 72" | 1" | 0.060" |
| 1476J10SS | Stainless Steel Custom Hinge | 0.060" | 57" | 3" | 0.187" |