Custom Hinges, Specialty Hinges and Hinges of All Types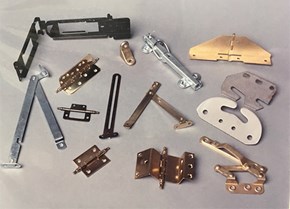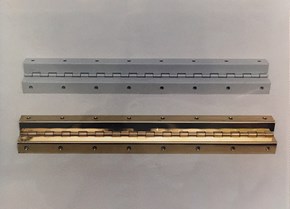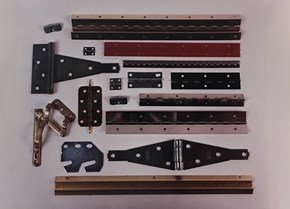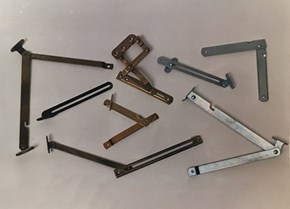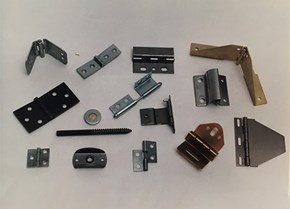 Custom Hinges
At Larsen & Shaw we manufacture custom hinges of all shapes and sizes. We offer a vast array of high-quality hinges that can be made to fit almost any hinge application.
Hinges can be modified for length, width, pierce pattern, form, swage, imprint, emboss, trim, notch, or lance. We also offer a variety of in-house finishing options, ranging from plated and polished to brushed.
We are the Hinge People® and we specialize in the design and manufacture of custom hinges and specialty hinges. No matter your project requirements, we can build a custom hinge to suit your application needs.
Click here to learn more or contact us today for further inquiries.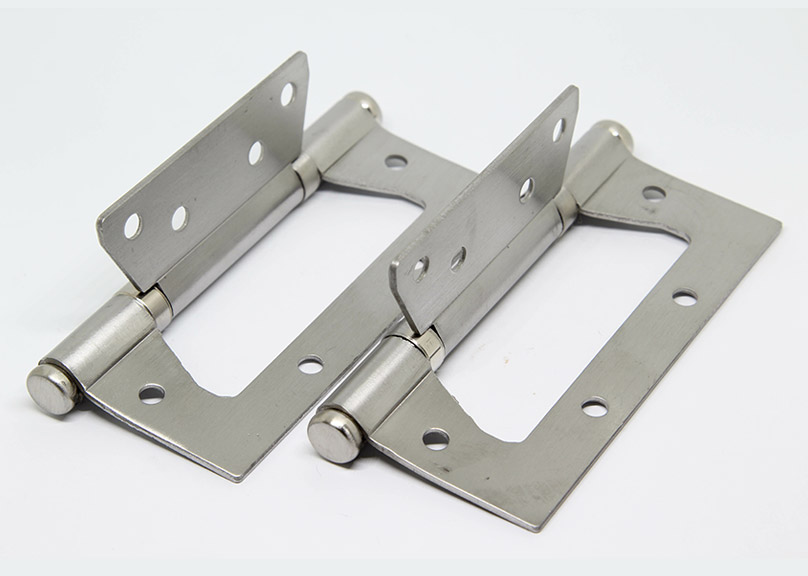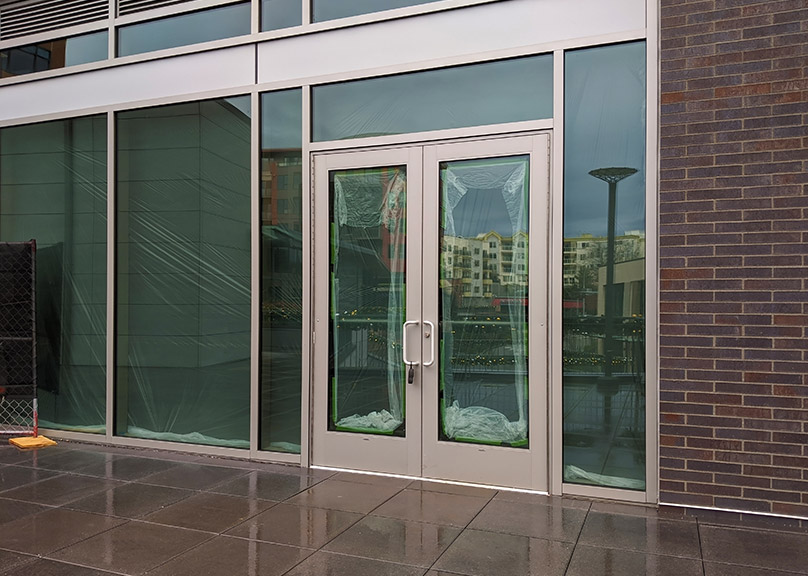 Specialty Hinges
You might be wondering what the difference is between a custom hinge, and a specialty hinge. We're glad you asked! A custom hinge is one in which we work with you to design the hinge that satisfies your application, considering all of the variables mentioned under the custom hinge section.
A specialty hinge is one that is typically more common, however is used in a special application. We may still work with you to design this hinge to meet your specific tolerances, and design needs, however you may also have a specification for us to work on.
In some instances, specialty hinges are used in circumstances where the hinge is a considered a critical component of the application itself. As your one-stop-shop for all things hinge, we're able to produce any specialty hinge to meet your specification.
Contact us today to discuss your hinge project.
Hinges of All Types
There are dozens if not hundreds of different types of hinges. From a standard butt hinge, to strap and tee hinges, and various specialty hinge styles. If you can imagine it, we can build it!
The list below provides some further information on the various types of hinges that we manufacturer. Feel free to use this reference guide to identify the appropriate hinge for your application, or just give us a call and we'll help you figure it out.
From custom hinge to specialty hinge, Larsen and Shaw is your one-stop-shop for all things hinge!
Butt Hinges
Strap and Tee Hinges
Shrink Wrapped Hinges
PermAlign Gate Hinges
Multi-leaf
Welded
Spring
Stainless Steel Hinges
Plain Steel Hinges
Aluminum Hinges
Brass Hinges
Zinc Plated Hinges
Nickel Plated Hinges
Flash Brass Plated Hinges
Decorative Plated Hinges
Brushed
Polished