High Quality Custom Enclosure Hinges
We are a premier manufacturer of custom hinges and metal box hinges for the enclosure and locker industries. If you walk the halls of any school or take a closer look at any electrical enclosure cabinet, you are sure to find a Larsen and Shaw hinge hard at work.
Examples of some of the applications of our custom hinges for the enclosure and locker industry can be found below.
Locker Hinges
In an active school setting where product durability is key, Larsen & Shaw offers a broad selection of high-performance school locker hinges that can undergo even the busiest traffic conditions.
And, just like every one of our superior products, our school locker hinges meet with ANSI/BHMA industry specifications. Known for being a leading manufacturer of custom hinges, we can manufacture our school locker hinges to better suit specific application requirements.
Offering competitive pricing, friendly service, and top-notch, custom manufactured hinges, we urge you to choose Larsen & Shaw as your supplier for high-quality school locker hinges.
| Item No. | Product | Material Gauge | Length | Width | Pin Diameter |
| --- | --- | --- | --- | --- | --- |
| 1116324PS | Plain Steel Custom Hinge | 0.060" | 71.75" | Uneql | 0.125" |
| 1116330PS | Plain Steel Custom Hinge | 0.060" | 59.75" | Uneql | 0.125" |
| 1116525PS | Plain Steel Custom Hinge | 0.060" | 6" | 3" | 0.125" |
| 1116564PS | Plain Steel Custom Hinge | 0.060" | 71.75" | 4" | 0.125" |
| 1116ED7PS | Plain Steel Custom Hinge | 0.060" | 11" | 1.50" | 0.125" |
| 1116ED9PS | Plain Steel Custom Hinge | 0.060" | 18" | 1.50" | 0.125" |
| 1116EP8PS | Plain Steel Custom Hinge | 0.060" | 67.50" | 1.50" | 0.125" |
| 1116G85PS | Plain Steel Custom Hinge | 0.060" | 65.50" | 2" | 0.125" |
| 1116GC7PS | Plain Steel Custom Hinge | 0.060" | 68.50" | 2" | 0.125" |
| 1116GE7PS | Plain Steel Custom Hinge | 0.060" | 48" | 2" | 0.125" |
| 1119GB7PS | Plain Steel Custom Hinge | 0.040" | 65.50" | 2" | 0.090" |
| 1119GE7PS | Plain Steel Custom Hinge | 0.040" | 68.50" | 2" | 0.090" |
| 1119GG2PS | Plain Steel Custom Hinge | 0.040" | 65.50" | 2" | 0.090" |
| 1119GJ8PS | Plain Steel Custom Hinge | 0.040" | 57.25" | 2" | 0.090" |
| 1419G11SS | Stainless Steel Custom Hinge | 0.037" | 34" | 2" | 0.100" |
| 1419G25SS | Stainless Steel Custom Hinge | 0.037" | 68.50" | 2" | 0.100" |
| 1419G52SS | Stainless Steel Custom Hinge | 0.037" | 18.50" | 2" | 0.100" |
| 2114005PS | Plain Steel Butt Hinge | 0.075" | 2.45" | Uneql | 0.145" |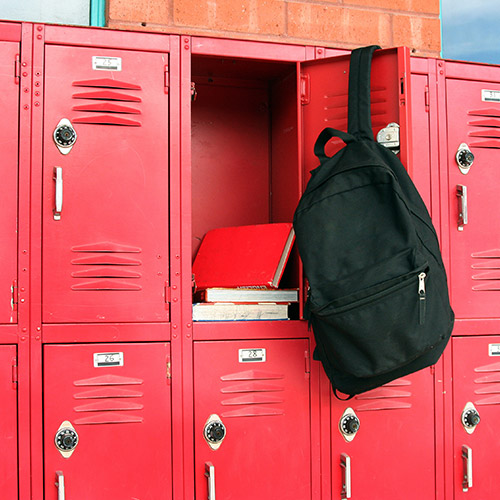 High Quality Custom Enclosure Hinges
| Item No. | Product | Material Gauge | Length | Width | Pin Diameter |
| --- | --- | --- | --- | --- | --- |
| 1116165PS | Plain Steel Custom Hinge | 0.060" | 3" | 2.50" | 0.125" |
| 1116220PS | Plain Steel Custom Hinge | 0.060" | 2.50" | Uneql | 0.125" |
| 1116340PS | Plain Steel Custom Hinge | 0.060" | 3" | Uneql | 0.125" |
| 1116573NS | Nickel Plated Custom Hinge | 0.060" | 51.50" | Uneql | 0.125" |
| 1116D55PS | Plain Steel Custom Hinge | 0.060" | 40.50" | 1.25" | 0.125" |
| 1116E75PS | Plain Steel Custom Hinge | 0.060" | 1.50" | 1.50" | 0.125" |
| 1116EP7PS | Plain Steel Custom Hinge | 0.060" | 61.50" | 1.50" | 0.125" |
| 1119331PS | Plain Steel Custom Hinge | 0.040" | 54" | Uneql | 0.100" |
| 1119CF3PS | Plain Steel Custom Hinge | 0.040" | 11" | 1.062" | 0.090" |
| 1119E04EL | Electro Black Plated Continuous Hinge | 0.040" | 72" | 1.50" | 0.090" |
| 1119E04FB | Flash Brass Plated Continuous Hinge | 0.040" | 72" | 1.50" | 0.090" |
| 1119J36PS | Plain Steel Custom Hinge | 0.040" | 60" | 3" | 0.090" |
| 1122E73ZP | Zinc Plated Custom Hinge | 0.030" | 29.50" | 1.50" | 0.080" |
| 1182C32PS | Plain Steel Custom Hinge | 0.030" | 16.75" | 1.062" | 0.080" |
| 1182C47PS | Plain Steel Custom Hinge | 0.030" | 22" | 1.062" | 0.080" |
| 1182E38PS | Plain Steel Custom Hinge | 0.030" | 5.75" | 1.50" | 0.090" |
| 1192C53PS | Plain Steel Custom Hinge | 0.030" | 24" | 1.062" | 0.080" |
| 1416D00SS | Stainless Steel Continuous Hinge | 0.060" | 72" | 1.25" | 0.125" |
| 1416D30SS | Stainless Steel Custom Hinge | 0.060" | 16" | 1.25" | 0.125" |
| 1416J57SS | Stainless Steel Custom Hinge | 0.060" | 30" | 3" | 0.125" |
| 1419B25SS | Stainless Steel Custom Hinge | 0.037" | 30.625" | 1" | 0.100" |
| 1419B26SS | Stainless Steel Custom Hinge | 0.037" | 14.62" | 1" | 0.100" |
| 1419C59SS | Stainless Steel Custom Hinge | 0.037" | 23.75" | 1.062" | 0.100" |
| 1419DA5SS | Stainless Steel Custom Hinge | 0.037" | 26.75" | 1.25" | 0.100" |
| 1419DA8SS | Stainless Steel Custom Hinge | 0.037" | 37" | 1.25" | 0.100" |
| 1474030SS | Stainless Steel Custom Hinge | 0.075" | 46" | Uneql | 0.250" |
| 2113019PS | Plain Steel Custom Hinge | 0.090" | 2.125" | Uneql | 0.145" |
| 2114072ZP | Zinc Plated Custom Leaf (Male) | 0.075" | 2.50" | Uneql |   |
| 2114073ZP | Zinc Plated Custom Leaf (Female) | 0.075" | 2.50" | 0.937" |   |
| 2114076ZP | Zinc Plated Custom Leaf (Male) | 0.075" | 2.50" | 0.937" | |