Careers at Larsen & Shaw Ltd.         
Are you a machine whisperer who enjoys a well-organized yet busy work environment, interested in pursuing a skilled trade with a progressive manufacturer that involves working with your hands, or an excellent communicator with great tech skills looking to make your mark and improve our company's future?
At Larsen & Shaw, we see you as an individual with the skills, abilities, knowledge and potential to drive our growth. We've been around for over 100 years and plan to be around for another 100, and we know our people will drive us there. That's why we take our recruitment and hiring seriously. We are looking for self-motivated, creative and ambitious individuals to join our rapidly growing team
What sets us apart
Larsen & Shaw is a family-owned business since 1919 and a leading manufacturer of top-quality hinges, standard continuous hinges, and architectural products, located in Walkerton Ontario. We strive to work proactively to achieve the company's objectives while supporting our customers in everything we do. Our culture is one that empowers employees to work collaboratively, maintaining the entrepreneurial spirit of our founders.
Why you should work for us
Our employees are dedicated to meaningful, exciting and challenging work and we reward them for their efforts.
Competitive Pay
The better we do, the more you gain. Not only do we offer a competitive wage and a structured compensation program, but we also offer a profit-sharing program.
Benefits and Pension Plan
We invest in our employees and their families by offering both a comprehensive group health benefits plan and a retirement savings plan.
People Development
Training and developing our people is very important to our future. We offer opportunities for in-house training, apprenticeship growth, internal promotions, professional development, and more.
Corporate responsibility
What's our Why? Why do we work so hard at retaining our business in Walkerton? Because that is where we want to live, work, and retire. We make considerable investment into our community through partnerships and by supporting meaningful charitable causes, such as the Walkerton & District Hospital Foundation.
Work Life Balance
We understand the need for work-life balance and strive to provide our people with a supportive work environment. Small town living helps too, with a short commute for most of our employees. Applicants not currently living in the area can learn more about the benefits of living in Bruce County here.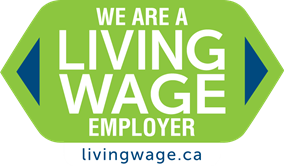 Career Opportunities
Introduce yourself to us
* Indicates a required field.
We are always looking to develop new talent! Whether you're a student looking for co-op placement, a recent graduate looking to begin a satisfying career, or an experienced hire, Larsen & Shaw is a great place to grow. We welcome people with unique experiences, backgrounds and abilities.

Unsure if you are qualified to work with us? Please send us a message. We'll reach out to you if we have an opportunity that you'll want to explore.
To Top