Manufacturing Precision Custom Hardware and Hinges Since 1919
At Larsen and Shaw we're a family-owned business, operating continuously since 1919. We are a leading hinge manufacturer producing top quality Custom-Hinges, Standard-Continuous-Hinges and Architectural hinges and products. Additionally, our skilled workforce, automated manufacturing processes and precision manufacturing capabilities make us the only choice for all of your hinge, hardware, and precision metal stampings needs.
Company History
1919 – 1939
1919: End of World War One with signing of Armistice and birth of Larsen and Shaw.
1922: Catalog no. 1 was released focusing mainly on furniture manufacturers.
1925: Official supplier of nickel-plated jar tops for Wrigley Chewing Gum Company.
1933: Venture into copperware and cooking utensils.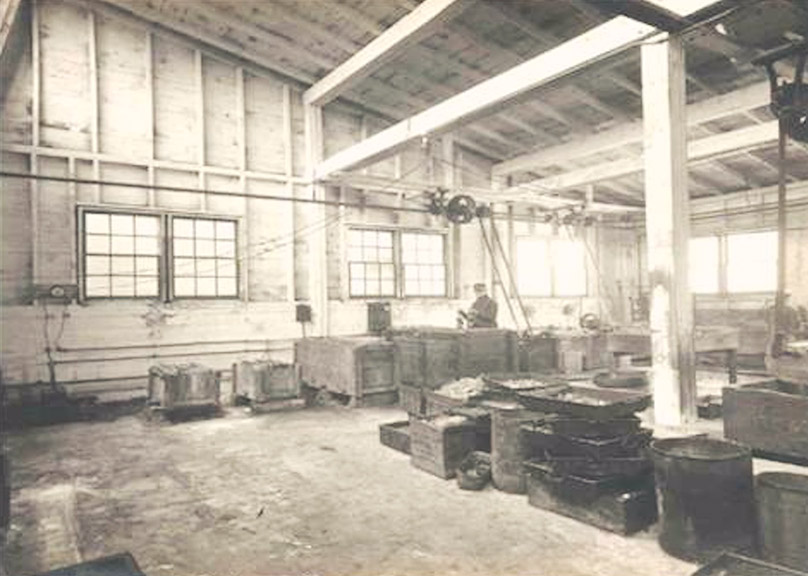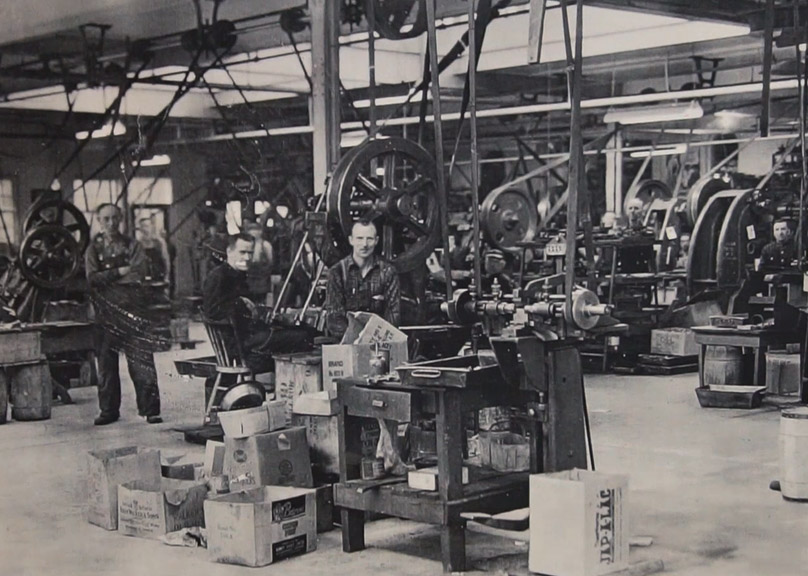 1940 – 1969
1940: During WWII We made landmine striker points by the tens of thousands manufactured to critical dimensions.
1940: Manufactured Assembly for the Mosquito bomber wing of De Havilland Aircraft.
1946: Passing of the founder Carl C. Larsen.
1955: Production growth required rental of second plant.
1963: Research of German scrap-less technology.
1966: Moved from Downtown location to current plant.
1970 – 1989
1970 - 1974: Four new German presses installed.
1974: Upgrading of electroplating facilities and pollution control.
1975: Research and investment into the "Darnel" scrap-less technology.
1976: Roger Larsen joined the company becoming the 3rd generation in the business.
1979: Development of our own continuous hinge manufacturing technology which led to the building of the B3 line
1987: Achievement of ISO certification.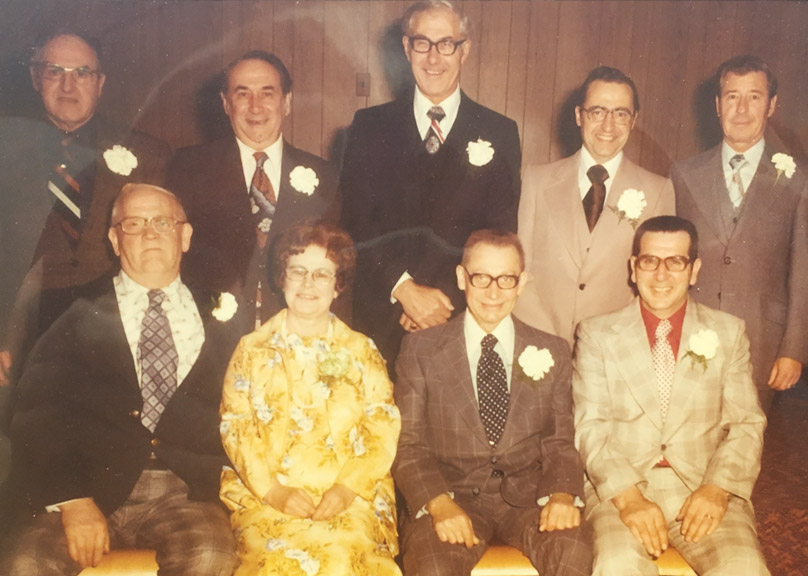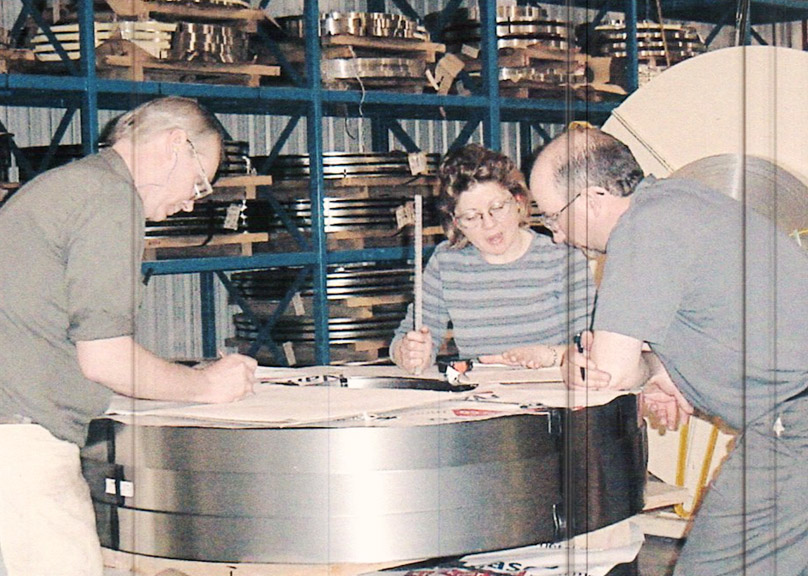 1990 – 1999
1990's: Recession was a difficult time but sticking to quality and efficiency, Larsen was able to stay on top of business.
1991: Passing of Roger Larsen.
1993: John Larsen joined the company.
1994: NAFTA significantly impacts the furniture industry.
1996: Plant expansion including new rack plating. Entry into architectural hinges.
1997: Automated barrel plating line.
1998: Passing of Carl J. Larsen.
2000 – 2009
2000: Two building additions and a new 200 Ton press.
2003: Start of LEAN Manufacturing journey.
2004: John Larsen travels to China to better understand the competition.
2005: Over 13,000 US military Humvees were retrofitted with our hinges for doors and gun turrets.
2007: Over 5,000 of our architectural hinges were used in the world's tallest building the Burj Khalifa in Dubai.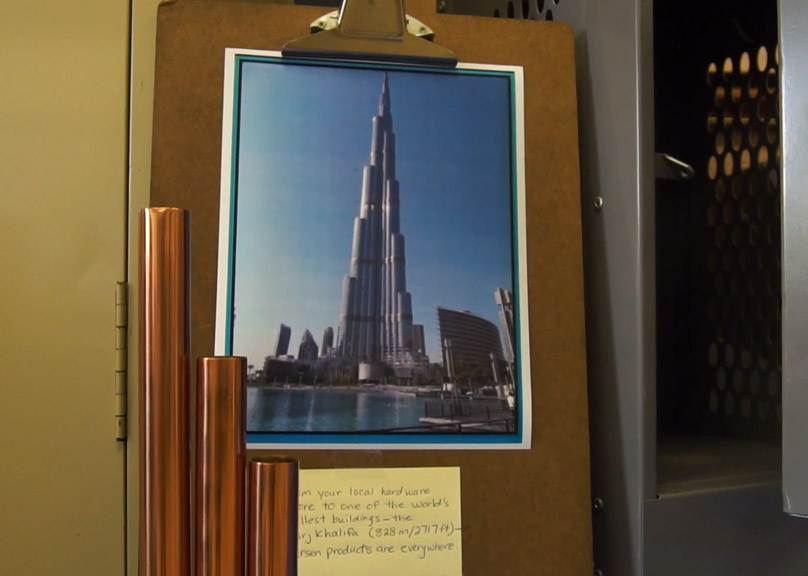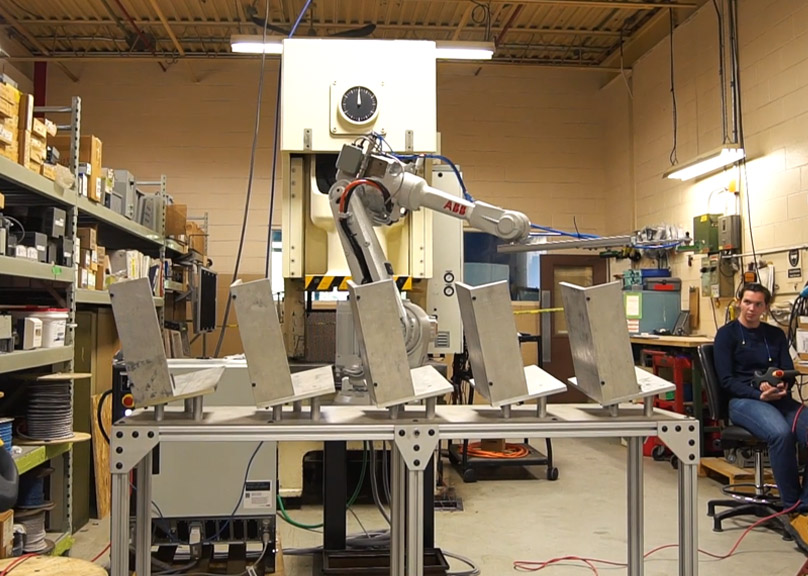 2010 – 2020
2010: Introduction of Tooling Die Sensing for precision stamping.
2013: Add Laser cutting capability with 3 kW Fiber Laser.
2017: Carlsen Precision Manufacturing, is established in Rome, Georgia.
2017: Family Business of the Year FEX National Award.
2019: 100 Year anniversary celebration.
2020: Conducted business without permanent layoffs throughout the COVID19 pandemic.